Hi,
and again another release. This time the release cycle was a bit shorter \o/ .
There were some big changes. Most of them are not visible but under the hood. For example the switch to a more up-to-date Eclipse version (4.7 Oxygen) which is used as a base for MiWorkplace. But as Eclipse 4.7 needs at least Java 8 to run now you also need at least a Java Runtime Environment (JRE) 1.8 (Java 8) installed on your PC. You can check your installed Java version by executing the following command in a shell or DOS box
java -version

It should display something like this:
openjdk version "1.8.0_171"
OpenJDK Runtime Environment (build 1.8.0_171-8u171-b11-0ubuntu0.16.04.1-b11)
OpenJDK 64-Bit Server VM (build 25.171-b11, mixed mode)

If you are running linux then it is perhaps important to note that the parameter for running MiWorkplace in a GTK2 environment has been removed. So if you have GTK3 installed it now uses it by default (in contrast to the previous release where it still would use GTK2). If you want to still use GTK2 you can just need to add the following in the miworkplace.ini file
--launcher.GTK_version
2

The one big change you can actually see is the new dark theme which comes with the new version of MiWorkplace.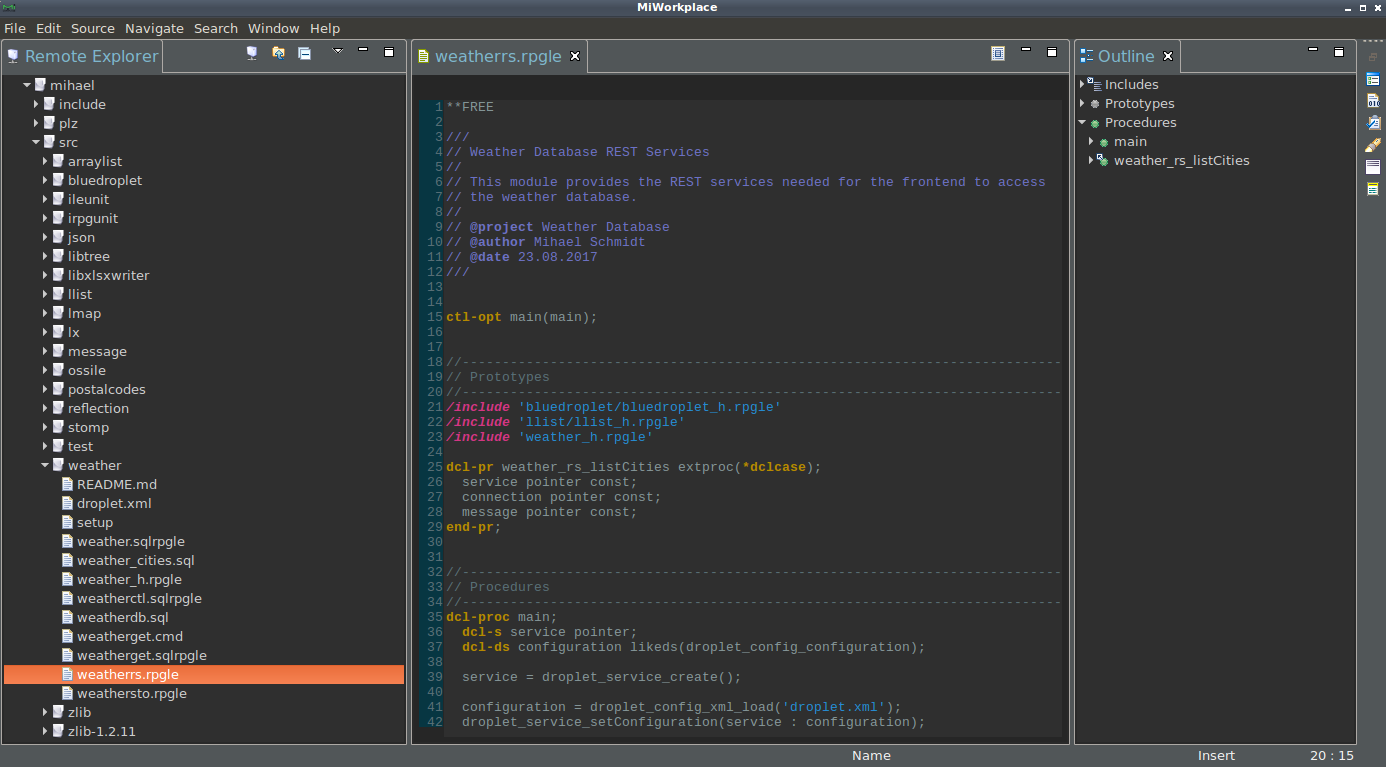 And as always you can find the new version and the full change log of MiWorkplace here in the download section on the MiWorkplace web site.
Happy upgrading!
Mihael